What is this app?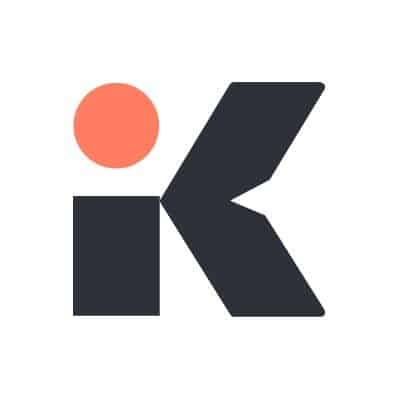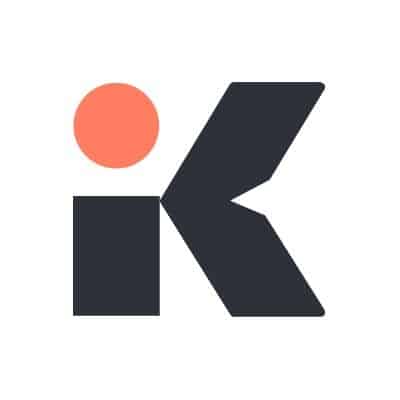 We all know how hard it is to make conferences or official meetings from home over phone or video. All sorts of background noises start bashing in just when you are trying to intensify the gravity in your professional work. However, it is needless to say that technology is making a solution to almost every problem. Likewise, for such a problem, the Krisp app is right at your service. This app removes all sorts of background noises while you are in a video or a voice call. Sounds pretty cool, right? Well, it is. If you can't find a quiet corner in your home to make that conference call or if you are tired of your kids coming in and making chaos just when you are in a serious meeting online, this app is at your rescue to save you the embarrassment. This noise-canceling app is very new being established in the year 2018. But it may grab all of your attention to know how much popularity this app has gained in such a short period. It has become worldwide popular and has become the number one choice for anyone looking forward to such services.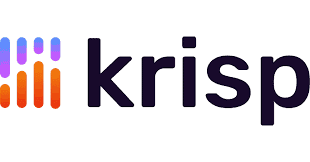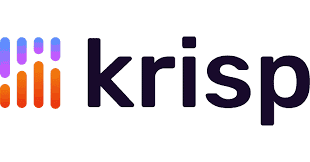 Krisp's best functionalities:
It has a wide range of flexibility as it supports all three devices such as a microphone, headset and speaker. Its operations are available in more than 8000 apps while conferencing, voice messaging, streaming and recording.
You can effectively use krisp while having a serious and productive meeting among your remote team members. It helps you increase your outlook as expertise by having to have professional and noiseless conference calls. If you are a Youtuber or of the sort then it also helps you deliver a high-quality and noise-free speech to your audience. If you work at a call center or customer service center then this app will help you increase customer satisfaction for your company by engaging in noise-free comfortable conversations with your customer. It is also a top choice for gamers, streamers or even online teachers.
Krisp Pro applies its AI-powered noise reduction filter to both incoming and outgoing audio for almost every social media app and costs around $3.33 a month.
However, Krisp also allows you to try it out through its trial version which enables you to use it for a maximum of 120 minutes in a week. Only install the software and the free version is available right away.
And a great initiative by the software to help in the current pandemic is that If you are someone actively paying your contribution in the current pandemic, Krisp Pro is free to use for you for the next six months — yes, you do not have to pay a single penny for as long as you use it! Given that you provide the necessary documents to validate yourself in such a role to Krisp, they will provide you with the license for free use for the next 6 months.
Krisp is reviewed by all of its users as being super simple to set up and use and it has amazing customer care service. They intently look forward to feedback from customers and make necessary improvements likewise. It is so good that it is way ahead of its competitors to even make any comparison.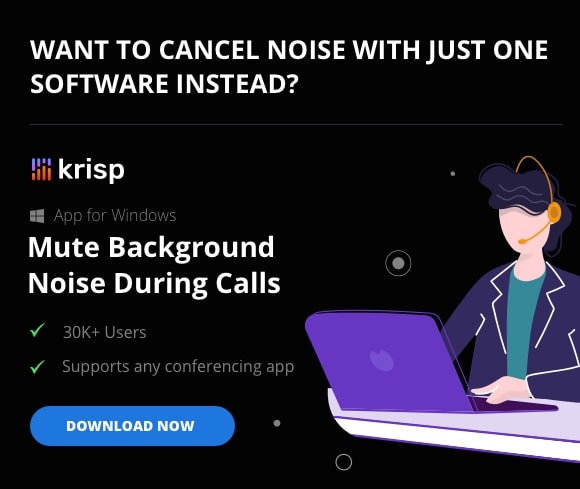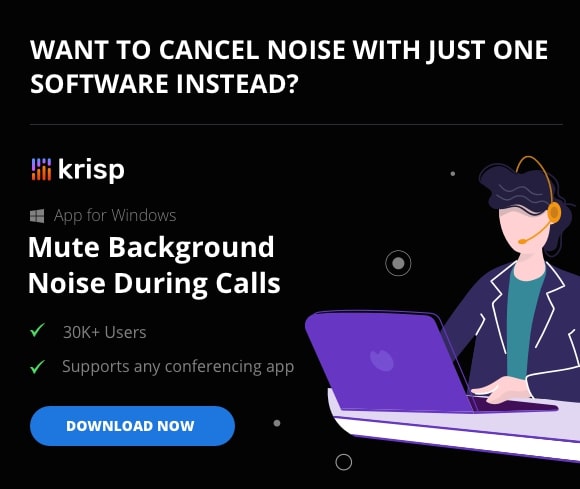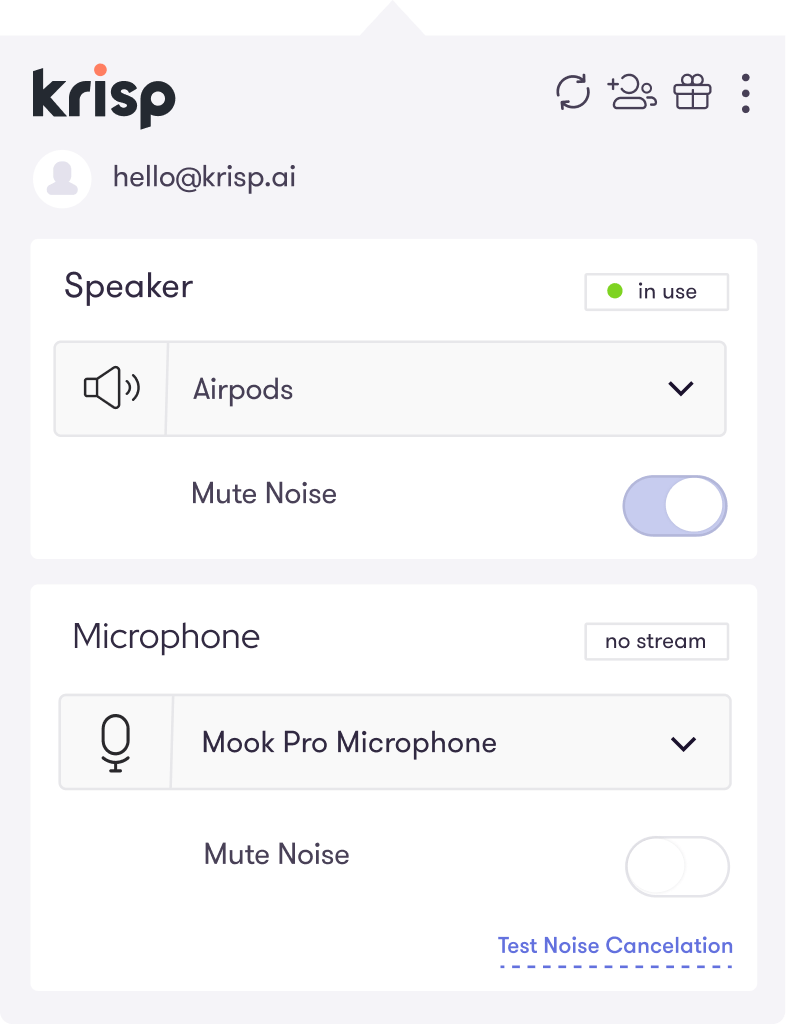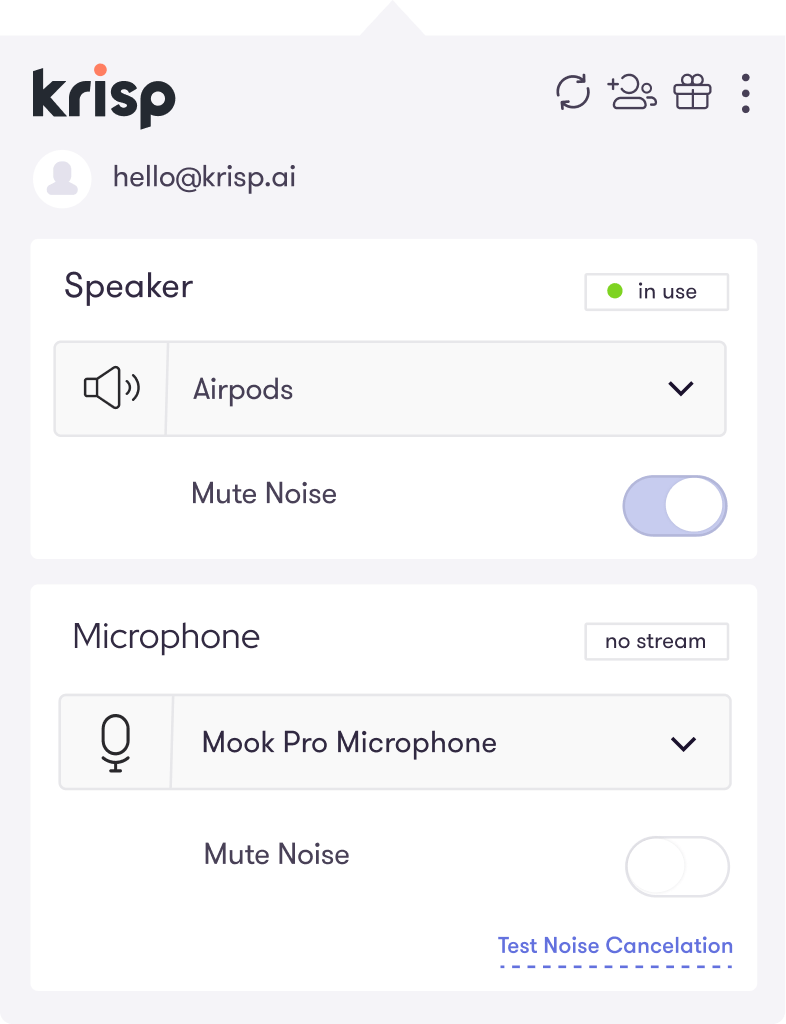 The software's areas of shortcomings:
Krisp's software was only available on Mac iOS systems at its initial launch, but they have recently launched their Windows update! Sadly, it's open only to those using Microsoft Windows 10 as their operating system. And for those who do use the old models of Windows, it's a sad moment for us to say that Krisp will not yet be available.
The app, widely accepted and loved by its users, has very little negative feedback. However, this app despite its excellence tends to use up a lot of CPU memory and space.
Although it supports headset, speakers and all such devices, sometimes, it has a small issue while muting noises in speaker. The audio comes out a little broken as well while using it over the speaker.
Of course, it can work like magic by deleting the background noise, but if it's too close to you, your microphone can still catch a noise. Because Krisp removes noises that do not seem to be a human voice, odds are if anyone next to you speaks loudly, it could still be heard in the background. But if you're in a restaurant where people are talking simultaneously, it can be considered a non-human noise, and the app can filter it out.